Features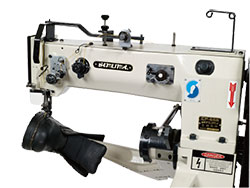 "Extreme Thickness": The sewing thickness of CP-668 is up to 15mm! CP-668 breaks through the thickness limitation of all shoe border sewing machine
"Extreme Durable": With high quality components and innovative mechanical design, CP-668 is able to overcome most of common failures of others and reduce the mechanical maintenance cost
over 50%!
"Extreme Efficient": Application of shoe body engineering design enables user stitch the shoe without folding it. User can easily maintain the perfect surface of shoes and enhance working efficiency!
中國專利號:ZL2010205644074
台灣專利號:M402897