Sewing Machine For Moccasins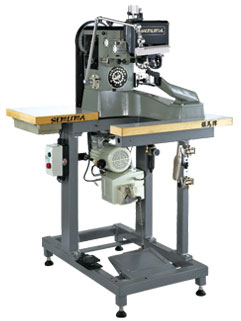 CP-747 (A,B,C,D)
Curved Needle Fixed Sewing Machine (45°, Real Moccasin, Crinkle)
Feature
Adjustable base,the head angle can be adjusted to meet the operator's needs.
Clamshellhead cover, easy to adjustthe machine.
A-type can sew 45°tongue and uppers.
B-type can sew real Moccasin shoes.
C-type can sew real Moccasin + crinkle.
D-type can sew 45°+ crinkle.
Standard equipment:Eachmachineassembly with
one type only, please order the other 3 types
separately.

CP-747 (A,B,C,D)